Yeah... hug the Doombot. Great idea. Just one more example of Hank Pym's lack of personal boundaries.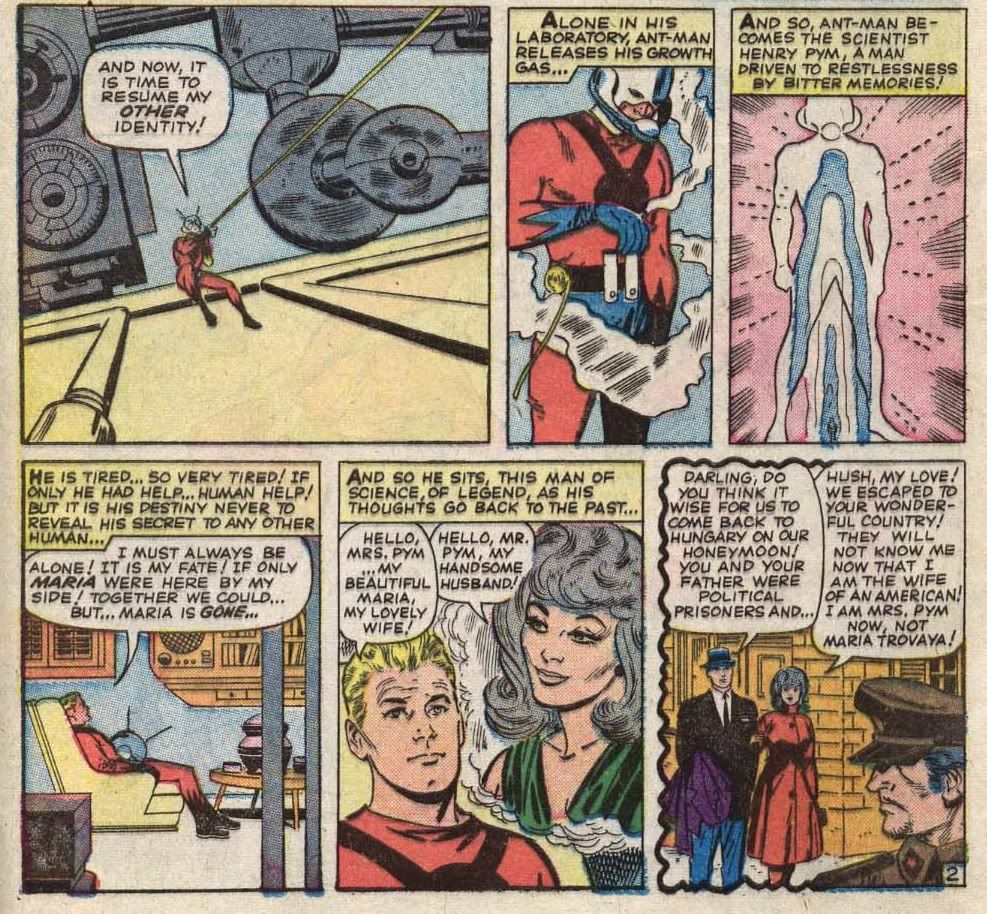 Talking to his dead wife. God help me, this is one of the most unsettling things I've seen in a comic book.
Hank Pym's tried-and-true method for containing godlike beings such as Korvac -- a flying tackle of Korvac's slightly-built girlfriend, resulting in Korvac freaking out and blasting Iron Man through a wall. Good job, Hank! High five!